Springfield Township Farmers & Sportsmen Field Trials are conducted in accordance with the rules and regulations set up by the
American Kennel Club
.
If you're a Beagle lover, you have to see a Beagle Field Trial in person. But consider this a warning: You might not be able to contain your squeals of joy watching them running around a field!
Everything about them is just so very cute – but make no mistake: They're oh-so-serious when competing.
Club VP, Keith Collins with his recent Field Trial Champion.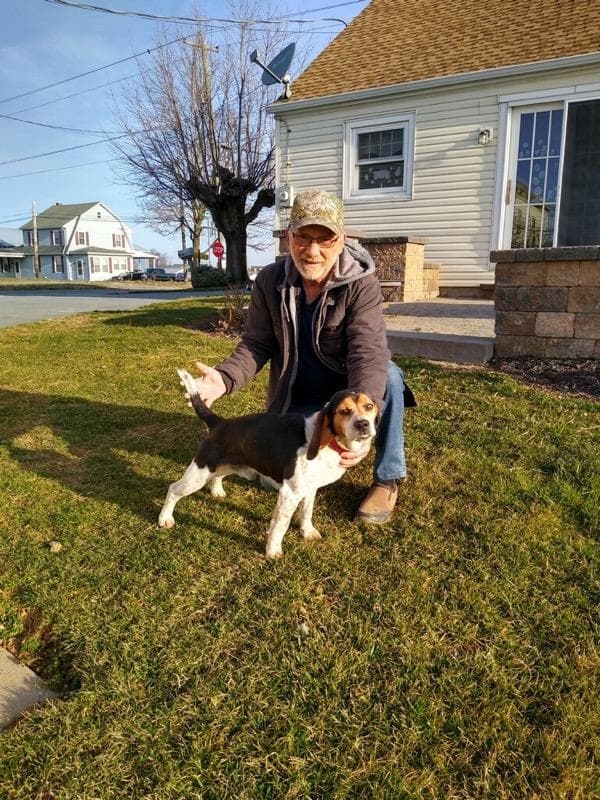 Stop back for MORE information about Field Trials!
Take a look at a brace of field Beagles in action (video from Imperial Beagle Club):
Beagles are loving, happy and easygoing companions. Learn more about the breed here. If you think this breed is right for you, check out the AKC Marketplace for Beagle puppies.